Parent/Carer Visit

In September 2020 Elysian received its Independent School Registration for learners in year 7 to 11. Elysian Education uses the farm setting to deliver formal education and therapy, where learners take part in a range of activities and structured sessions on the farm in smaller more manageable groups than standard mainstream education. A core curriculum is provided for all learners.
Young people attend Elysian via a referral system. A large majority of our referrals come from services; SEND teams, social care, other education provisions and health. These systems often require a parental/carer preference or wish.
We understand that it is difficult to know if a provision is going to be suitable for your young person if you have never laid eyes on it. This is why we are running these open events, for parents/carers to understand more about Elysian. Especially as we have some spaces coming up in September and would love to show you what we are all about. We do ask that you do not bring your young person with you as we do not wish to provide false hope with regards to admittance. This sort of visit can be facilitated at a later date should we become a suitable option for your young person.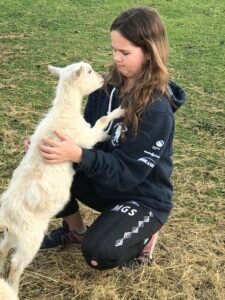 The visit will last 1 hour and will involve a tour of the site, a visit with some of our resident animals and an overview of the curriculum can be viewed. This is an excellent opportunity to ask any questions you may have or voice any concerns.
If you wish to attend, please complete the registration form below with the number in attendance so we can calculate numbers.
Please do not bring any animals on site, and no food or drink may be consumed on site due to health and safety regulations. We practice social distancing guidelines whenever in the main buildings, however the majority of the time will be spent outside with the animals. We also recommend you dress suitably for the farm as it can be wet and muddy at times, wellies or walking boots are encouraged.
When you arrive at Elysian, please park in the Elysian visitors parking and a member of staff will greet you at the gate at the visit start time.
We look forward to showing you around!
Elysian Staff
Bookings
Bookings are no longer available for this event.