Confidence and skills building for 10 -16 year olds!
Children and young people will be divided in age/needs appropriate groups.

We have loved planning these and we are very confident every person that comes to any of our confidence camps will love it!
These camps focus on increasing confidence whilst having fun and learning new skills.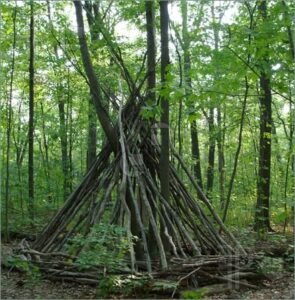 Suitable for those who:
Love being outside
Want to meet new friends
Want to feel more confident and/or reduce mild/moderate social anxiety
The camps are centered around participants undertaking work experience mixed with fun activities based on age, needs and abilities, and interacting in a range of activities in our woodland area.
Participants can attend as many or as few as they would like to. We expect they will be booked up very quickly so if you're interested – don't miss your chance!

Every session has a varied activity programme suitable for that age group/level of need, which may include:
Arrive and sit together around a table while we talk through the day and any health and safety information and instructions.
Name game – team building activities to break the ice and learn each other's names and choosing activities for the afternoon.
Walk through the woodland area looking for different insects and where they might hide
Building boats out of sticks
Building huts or tipis
Make bird feeders
Explore the creek
The programmes are tailored to the groups ages, abilities and needs. The groups are lead by staff with and expertise in working therapeutically with children, young people, with a range of needs. The camps overall aim is to increase confidence through appropriately challenging yet enjoyable activities. Children and young people wishing to take part in this camp, must be able to attend without an accompanying adult and work with practical tasks, following instructions, within a group environment
Facilitated by fully vetted staff with enhanced DBSs.
To book please follow the Book Button. We will send you a form to complete (which you can also complete at drop off) giving us necessarily medical details, consent forms and full contact details. Please note we may need to cancel the session if attendance is low.
Please do not bring any animals on site, and please note food and drink must not be consumed outside on the farm. We practice social distancing guidelines and in the main the sessions will be outside.
When you arrive at Elysian, please park in the Elysian visitors parking and a member of staff will greet you at the gate at the session start time.
We can't wait!
Elysian Staff