Farm Camp! – Elysian Young People Only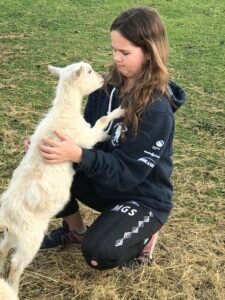 We are aware that the summer holidays can feel very long for your young people so we wanted to create some events to break up this time a little.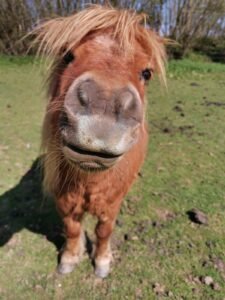 Suitable for:
Young people who already attend Elysian
Can work in a group with other young people and following adult instruction without the need for a 1:1 additional support
The camps are centered around participants working and interacting with all the animals on the farm and as a group.
The session starts at 1pm and finishes at 3pm.

Every session has a varied activity programme similar to what the young people would experience in their standard sessions.
Sit together around a table with small animals while we talk through the day and any health and safety information and instructions.
Feeding animals, walking to the sheep field and feeding them
Taking the llamas for a walk together
Farm and animal care activities such as poo picking or weeding horses fields while we interact with the herd of horses, or tidying/cleaning goats fields while we spend time with the goats.
The sessions end with feeding animals
The groups are lead by staff your young people will already be familiar with. Young people wishing to take part in this camp, must be able to attend without an accompanying adult and work with practical tasks and follow instructions, within a group environment.
Please do not bring any animals on site, or food and drink (due to health and safety regulations).
When you arrive at Elysian, you will see a car park. Park inside the car park, and the staff at Elysian will meet you at the gate at the event start time. They will then take you to the hand wash to wash your hands before the sessions starts. Please note when booking your session that we may need to cancel the session if attendance is going to be low.
The sessions will be outside, and we practice social distancing guidelines. Masks are optional while we are outside. Please dress for the farm where it can get quite muddy. Make sure you have the following with you, waterproofs, wellie boots or walking boots and a sunhat as you never know what the British weather is going to do!
Elysian Staff