The Elysian Education Provision
The Elysian Education provision  take learners aged 11-16 and uses the farm setting to deliver formal education and therapy. Like the EOTAS and therapeutic placements, learners take part in a range of activities, and structured sessions on the farm, with structured learning sessions where their individual learning and education plans are integrated into a whole range of creative learning projects, sessions and activities on the farm. A core curriculum is provided for all learners.
Each learner has their own personalised curriculum of therapeutic education built around their specific needs designed to help them get the most out of education. Where appropriate, and through discussion with the learner, parents/carers and the school, learners will be able to study for a wide range of qualifications and accreditation including GCSE equivalents. The level at which learners' study will constantly be assessed to ensure that there is the correct balance of nurture, support, and challenge.
Staff work with animals and the surroundings as the vehicle for learning in all subject lessons, including the core curriculum subjects such as Mathematics and English. Elysian School is set up to accept and support pupils on Education, Health and Care Plans (EHCP). Some learners will have condensed timetables, others may have restricted timetables, depending on a range of issues including, the requirements of the EHC Plan, ability of the pupil, parental wishes, and legitimate interests of the pupil. The timetable is also subject to review and adjustment on a regular basis. All subjects will use the outdoor environment where possible.
Click on the below titles to download:
We had a very positive pre-registration report and the link to this can be found on the links list on this page.
The Head of Education at Elysian is Neil Turner, and our Head of Therapies and Intervention is Julie Wilby. You can read more about all staff on the 'About Us' page.
The formal governors for the Elysian Education provision (EP) is Dene and Charlotte Williams, however the Quality Assurance and oversight is supported by the Management Advisory Board. The Management advisory board consist of a range of experts in the field of Education, SEND, mental health and Social Care. The Advisory Board will publish more details regarding roles, membership and structure in January 2021
The Elysian Education provision is not currently claiming or receiving any Pupil Premium funding.
Mission of the Elysian Education Provision:
Support young people with SEMH to enjoy, achieve and believe through animal assisted learning.
Vision:
To work with young people with Social, Emotional and Mental Health, and mild learning disabilities in a therapeutic, creative and progressive way, allowing them to learn, feel safe and develop a sense of belonging.
Learner Expectations:
At Elysian we…
Treat ourselves and others with kindness and respect
Consider other people's boundaries and consent
Think before we react
Approach things with an open mind
Be aware of the moods and feelings of those around us.
Look after ourselves
Use social media and technology in a thoughtful way
Listen to others and understand how to work with staff and other young people.
The Elysian Education provision is supported by the Advisory Board, and you can read more about the members below.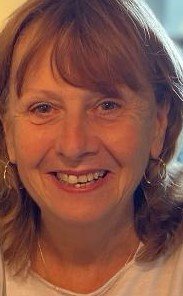 Angela Sargeant 
Angela Sargeant is the Independent Chair of the Elysian Advisory Board.
Angela retired from Surrey County Council in December 2015.  She held a professional social work qualification and her career spanned 37 years working as a front line practitioner and as a manager.
Angela has specialised both in children's and mental health services. For many years she worked as a member of Surrey Social Services Emergency Duty Team undertaking crisis work at nights and weekends.  This experience highlighted for her how important it is to develop the right services for children and young people who experience mental health difficulties.
For the 15 years leading up to her retirement Angela worked for Surrey County Council as CAMHS Service Development Manager.  This role entailed working in partnership with health, education, the local authority and the 3rd sector to develop mental health services across the county covering all ages and spectrum of need.
As well as the development aspect of her role Angela was the senior manager responsible for the therapeutic services delivered by SCC one of which was the HOPE service – an integrated multi-agency and multi-professional therapeutic and education service for young people with serious mental health difficulties.  Angela continued to chair the HOPE Management Board until 2018.
Angela is passionate about improving services for children and young people so that they experience the very best to support them and maximise their potential.
Dave Sargeant
Dave Sargeant has a background in leading and developing Learning Disability, Autism and Mental Health Services, within both Local Authority and NHS Commissioning and Operational delivery.
Dave has worked as a Strategic Director of Adult Social Care in three local authorities and was recently a Care and Health Improvement Advisor at the Local Government Association.
Dave's passion is to support people to maximise their opportunities to have the very best quality of life where they live and full access to the wider community.
Mandy Dunn
Mandy was a Registered Mental Health Nurse, family and play therapist by background. In 2010 she took up the role of Director for Child & Adolescent Mental Health Services for a large Foundation Mental Health Trust, a position she held until she retired from the NHS at the end of 2016.
Having qualified as a Coach Practitioner in Executive and Leadership Coaching in 2015, she works as an executive coach and NHS consultant. In both individual and team coaching she focuses on people's strengths, development needs and leadership skills, plus works with teams on their collective development. She offers leadership coaching also through the Kent, Surrey & Sussex Leadership Academy. She has coached executive level and senior leaders across the NHS.
She has worked alongside Lis Paice to deliver both Effective Lay Partner, Mentoring skills for patient leaders, and Reaching Out programmes both in London and the south east.
She believes that effective partnership working is key to supporting real change for people and uses skills in motivating and empowering others to achieve lasting and sustainable change.
Mandy was previously a school Governor and currently works as a Trustee for Home-Start East Surrey.
Susie Campbell
Photo and Bio on its way 
Anna French
Photo and Bio on its way