Part of our Ethos is that staff is our biggest and most important investment, and we have 10 designated training and preparation days for the full team every year (in addition to staff attending individual training). Our team receive regular training, which has recently included Safeguarding (including specialist safeguarding for schools, SEN, Prevent/CSE, and other safeguarding courses) Fire Safety, First Aid, working with visual impairment, managing epilepsy, Diabetes training, PDA, Sensory integration, various mental health training and lots of other relevant training sessions, workshops and professional development sessions. The whole team also undertake training in MAPA every year.
Charlotte is the Executive Director for Elysian, the Chair of Governors and Proprietor of the Elysian Education provision. She has worked in a variety of social care settings for many years, in many different roles.  Experience has mainly focussed on children, young people and their families and particularly in the area of emotional well-being.  Roles varied from working in an Early Years setting to working in and managing children's homes, a 'Family Specialist' role and managing a CAMHS Children's Rights team for Surrey County Council. Many of these roles have included training, facilitation, management and supervision.
Charlotte has had horses most of her life and has many years experienced looking after her own and other people's horses.
Charlotte's qualifications are:
Foundation Bsc Psychology and Counselling
BA (HONS) Psychology and Youth Studies
BA (HONS) Social Work
Post Grad Cert Managing in Health and Social Care
Post Grad Cert Critical Practice with Children and Young People
Advanced Diploma in Psychotherapeutic Counselling
Animal Assisted Therapy Level 3 Practitioner
Certified Equine Assisted Psychotherapy (EAGALA)
PRINCE2 Project Management Advance Practitioner
Crisis Intervention Trainer, First Aid, Health and Safety level 2, Safeguarding, supervision and other relevant and certified training in health, social care and therapy areas.
MA in Leadership in Education (2022)
Dene is one of the Directors for Elysian, and one of the original founders.Dene is a Proprietor and Governor for the provision, and an active Senior Leader who oversees finances and governance.
Dene has a wealth of experience in social care, spending many years working in children's homes and for Surrey County Council Children's Services, before starting Elysian.
Dene has a Diploma in Social Work and a vast range of relevant training in working with children and young people. Dene started his social care career working in children's homes, including therapeutic children's homes specialising in attachment. He has also worked with a large range of needs and behaviours throughout his career, also working for a period of time supporting children and young people displaying sexually harmful behaviours and a range of other complex needs and presentation. Dene has also worked in a Children in Need team and an Assessment team as a Senior Family Support worker, for many years, with Surrey County Council, until 2015, when he left to focus on establishing Elysian.
Dene enjoys fishing and outdoor activities, particularly football. Dene is currently completing a Masters in Education Leadership (due to complete March 2023)
Jo is our Head of Education and Learning at Elysian. Jo has a wealth of experience as an education leader, working with children and young people across ages and needs. Jo has previously provided Education consultancy to Elysian and becoming the Head was a natural choice, given her fantastic passion and experience that fits in very well with the Elysian Ethos.  Jo is a Registered Nurture group Practitioner and is currently studying an MA in Leadership in Education.
Jo is a former SEN professional and Head Teacher and has always enjoyed "thinking outside the box".  She has 24 years of experience behind her and loves the unique therapeutic approach Elysian has to learning. Jo's passion,  knowledge and experience will continue to aid in the support provided to young people at Elysian. 
BA Professional Education Studies
QTS
MA Leadership in Education (currently completing)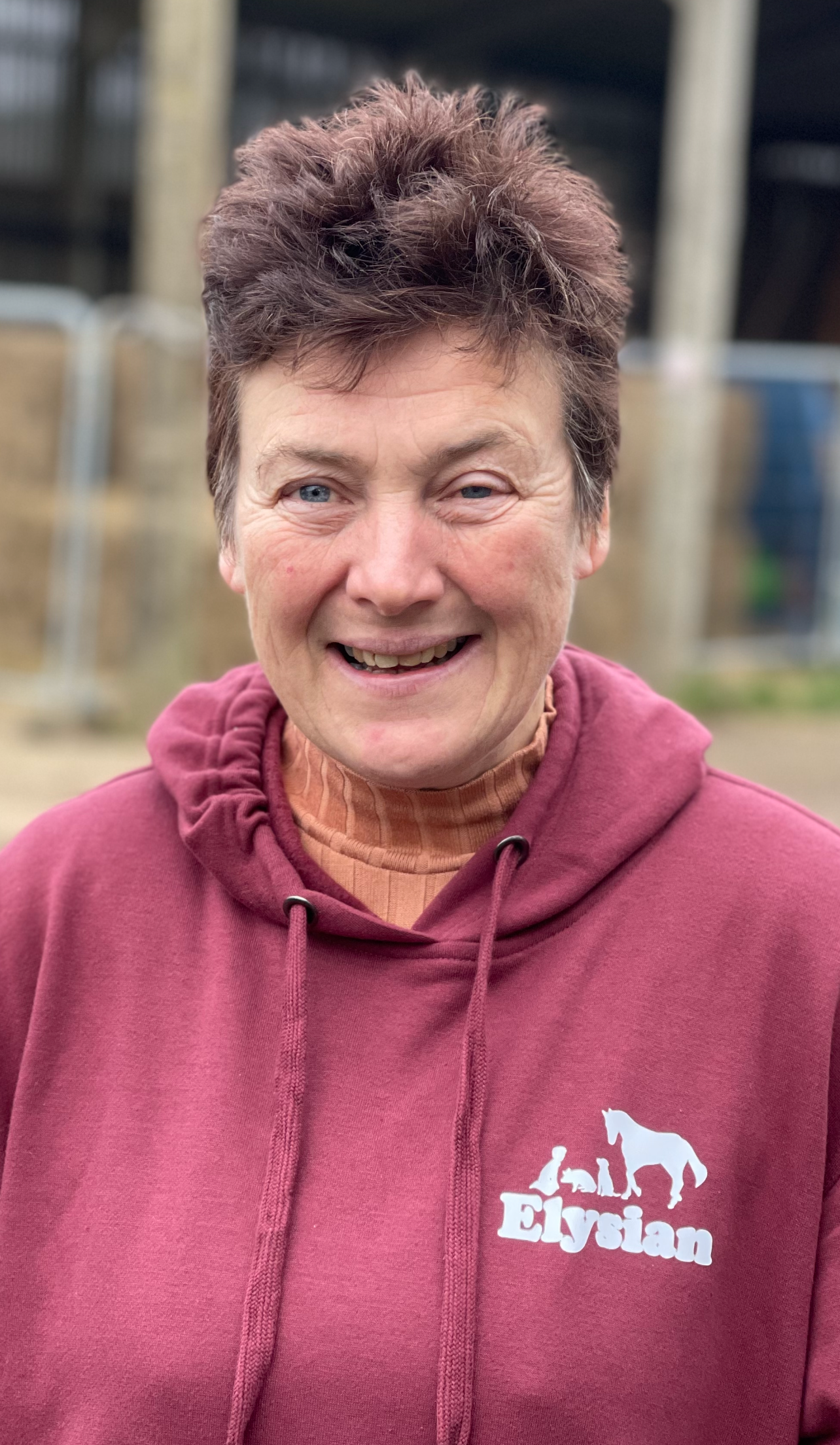 Kath is our DSL, Family Liaison and Transition Manager. 
Kath is a qualified teacher, with Head Teacher and significant management experience, who has worked across a range of educational settings and year groups and has been the designated safeguarding lead in schools, Children and Family Centres (CFC) and for Early Help  working at Threshold Levels 2 and 3 on the Continuum of Need. Kath is accustomed to multi-agency and multi-disciplinary working through a range of roles in education and social care leadership, supporting vulnerable children and young people and their families
Recognising that the traditional education system is not always suitable for the current needs of young people, Kathleen likes to think "outside the box", and sees the impact that animals can make on a young person's life. 
Kathleen grew up on a farm and has good knowledge and understanding of animal care.  She loves the outdoors and has extensive equestrian experience.
Kath's qualifications include:
National Professional Qualification in Integrated Centre Leadership 
National Qualification for Headship 
Master of Arts School Effectiveness and Improvement        
Bachelor of Education (Hons.) Applied Education
QTS
Emma is our Occupational Therapist with a great deal of experience from her time with the NHS, where she spent a number of years working in community paediatrics and adult mental health. Sensory work has always been a prominent feature in her practice. She has a special interest in trauma-informed working and is passionate about evidence-based practice.
Emma draws on her background in the arts to bring a creative approach to her work, and is a founding member of a small network of occupational therapists practicing in diverse settings. Emma has been deeply impressed by the impact of animals for health and well being throughout her career.
MSc Pre-Registration Occupational Therapy
MA Text and Performance Studies
BA (Hons) English Studies
Tima is our Day Coordinator, and supports children and young people as well as the staff day-to-day. Tima ensures children and young people's day runs smoothly, that they feel safe and supports engagement.
Tima specialises in working with a wide range of complex, challenging behaviours. Tima has been working with young people with complex needs emotional and challenging behaviour for 15yrs. Her vast amount of experience, including working in a range of children's homes where she has built up a great deal of knowledge and expertise in how to work with children and young people in a therapeutic, person centred flexible way, utilising effective communication skills with colleagues, outside agencies, children and families. Tima has an undoubtedly excellent understanding of the needs of young people.
Tima has PACE training and a range of other training such as safeguarding, first aid, Team Teach and football coaching.
Tima enjoys walking playing football and spending time outdoor.
Tima's qualifications are:
Diploma in children and young people
Diploma in health and social care children and young people
Level 2 Diploma in Equine Assisted Learning
Mim is our Assistant Head and leads on all things curriculum and assessment at Elysian. An experienced teacher with a background in Psychology, Mim has worked within primary mental health care settings and children's services.  Mim has experience of using CBT based brief therapy; leading support groups for depression; and many years of experience supporting children under CAMHS to access education.
Mim is passionate about mental well-being and helping children to grow in confidence and drive their own learning.  She has extensive experience in helping children with SEND, behavioural and emotional difficulties, including ASD, ADHD, anxiety and depression. Mim has a particular interest in PDA approaches in educational settings. In her spare time, Mim enjoys dog walks, horse riding and countryside photography.
Mim's qualifications are:
BSc Psychology Hons First Class
Postgraduate Certificate modules in Primary Mental Health Care
Graduate Teacher Programme leading to Qualified Teacher Status
Certificate in Equine Facilitated Learning (EFL)
Kay is our Development Manager at Elysian. He works closely with young people and staff at Elysian. His role is centred around increasing access and capacity for children & young people alongside improving and developing what we offer.
Kay is passionate about making a difference to children and young people's lives. He has a wealth of experience working with children and young people, most recently for many years as a as a Pastoral Care Manager at an SEMH school, working as part of the Senior Leadership team and as a hand on advocate for the voice and care of children and young people with a whole range of needs.
More on Kay's Bio coming soon!
Mary is an integrated therapist with expertise in the Equine Assisted Therapy field. Mary is compassionate, committed, professional and well-educated therapist using effective communication and relationship-building abilities to support vulnerable children, young people and adults. Skilled in establishing a strong therapeutic alliance and comprehensive experience in conducting therapy with children, adolescents, individuals, couples and families and groups in a variety of settings. 
Mary has had a vast variety of therapy roles, from a being a school counsellor, horse assisted therapist, a  drug and alcohol counsellor and a private practitioner.
She brings this hugely varies experience and knowledge to our children and young people, including facilitating HALT sessions (Horse Assisted Therapy and Learning).
First Class BA Hons, Integrative Counselling & Psychotherapy, June 2009
Diploma, Person Centred Counselling, July 2002
Certificate in Counselling Skills, June 2000
EAGALA Equine Assisted Psychotherapy training Part One & Two
Workshop with Human Equine Alliance for Learning
Demi supports Learning and Therapeutic sessions at Elysian. She is multiskilled, as she has lots of different passions and skills that support her in her role with children and young people and their families. She has previously worked as a Coach, including a Lead Sports Coach and SaintsAbility Instructor. Throughout the day programme Demi adds enthusiasm, energy and significant skills and abilities to motivate everyone. Demi has also got lots of animal and horse knowledge and leads the Saturday programme at Westland Farm.
Demi's Qualifications
BA (Hons) in Sports Coaching and Development
BTEC Extended Diploma in Sports and Exercise Science
A wide range of training over the last year including various Safeguarding training, Fire training, food hygiene Level 2, PACE, working with visual impairment, working with Diabetes and many more.
Demi also attends regular workshops around Equine Learning and have various animal care workshops.
MAPA trained
Sarah is a teacher with Elysian. She originally trained as a Middle School Teacher worked in Nigeria with Voluntary Service Overseas before returning to England and working in Feltham for nearly 16 years. Sarah then gained experience as a class tutor and teacher and quickly became focused on Special Educational Needs, Specific Learning Difficulties and pupils with Social, Emotional and Mental Health needs. Sarah has since worked as a SENCo in a large school with a Pupil Referral Unit. Sarah has a broad wealth of experience in working with a vast range of needs over an extensive career in the teaching field.
Sarah's Qualifications
Postgraduate certificate Kingston University –  Professional studies- Behaviour Difficulties
Diploma in Teaching Adults and Children with Specific Learning Difficulties
BA Hons in Special Education Needs
Special Needs Pass Teaching certificate
Bernie is a teacher at Elysian. Bernie has a wealth of experience working with children and young people with autism and other special educational needs.
Bernie has a passion for creative arts, particularly dance. She's a specialist in working with KS4 and KS5 SEN pupils.
Bernie has experience with ASDAN and OCR qualifications.
Bernie's qualifications include:
PGCE Art & Design
MA Dance Science and Education
MEd Curriculum Design and Instruction
Board Certified Behaviour Analyst
QTLS
Mel is an Equine Specialist Support Worker, and she supports and facilitates a variety of sessions at Elysian, including Equine Learning sessions.
Mel has worked in lots of different roles, including being an Early Years Practitioner and working as Residential Support Worker in a children's home. Mel has worked with  trauma and challenging behaviours as part of this role. Mel has a great rap[port with many young people at Elysian.
Mel's qualifications include:
– Bachelor's in Childhood Studies
– Foundation Degree in Early Years Childcare & Education
– BTEC National Diploma in Animal Care
Formal Training and CPD:  * QCF in Residential Child Care  * POP – Pillars of Parenting (the framework used to underpin the therapeutic model of corporate parenting used within Hampshire Children's homes)  * First Aid at Work  * Safeguarding – level 3  * Lone working and keeping yourself safe  * Team Teach – Intermediate and advanced  * Working with Challenging Families  * Building Resilience  * Prevent – Radicalisation Awareness  * Food Safety – level 2  * Medication awareness  * Makaton Core vocabulary  * Supporting Children with EAL  * PATHS – Promoting alternative thinking strategies  * Schema awareness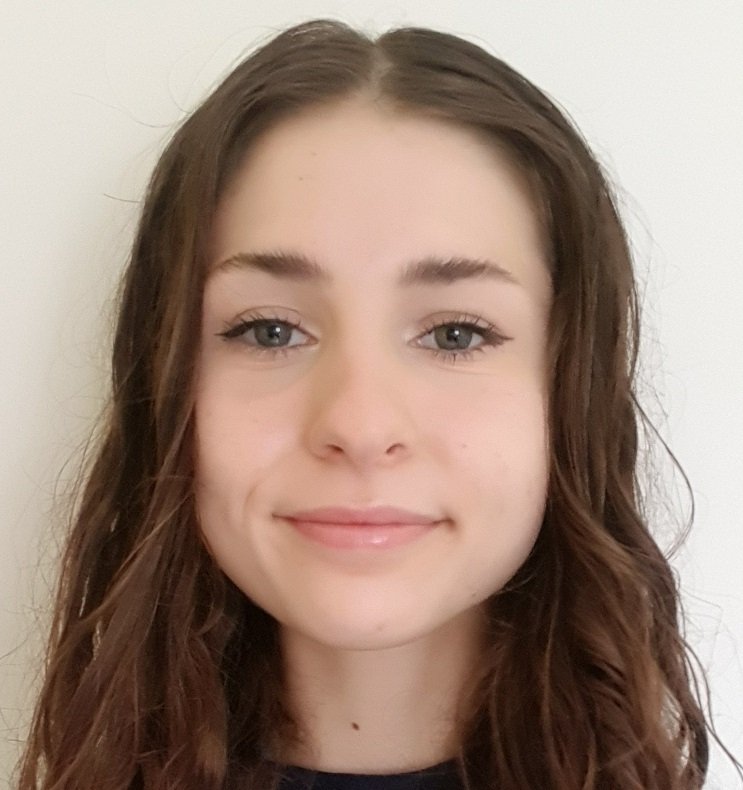 Caprice is an LSA with Elysian
Caprice has worked in residential care and has gained significant experience working with children and young people, including young people with complex mental health needs, behavioural and learning difficulties.  She has also worked as a volunteer for the Riding for the Disabled Association, and is confident and knowledgeable around animals, and how to support young people in undertaking activities with horses. She has also worked as a volunteer at the ABC Animal Sanctuary.  She has experience with safeguarding and first aid, and working with a range of complex challenging behaviours. Caprice has a well developed understanding of trauma, complex behaviours, needs, and triggers for young people, and a passion for working in a person centred way. Caprice also has a BA in Criminology and Sociology 
Sean is our Maintenance, Grounds Worker and Carpentry Assistant and is part of the Maintenance team at Elysian.
Sean loves the outdoors and thoroughly enjoys his time at Elysian along the variety of work.
He was previously an Art Technician at a prestigious school, which included print making, installing exhibitions, wood working and sculpture building. His experience also extends to construction, gardening and site maintenance.
Sean has a keen eye for detail, and lots of experience working directly with children and young people with SEND in a range of creative and supportive ways.
Sue is a TA with Elysian. She has previously worked in several education settings, including as a Senior Teaching assistant and HLTA, and has many years experience in support students and young adults with severe social communication difficulties, complex learning disabilities and challenging behaviours. She has used her experience and compassion to help them to learn and to achieve relative to their individual needs and to reach their full potential.
Regular CPD has ensured that she has continued to learn and improve her practice, in both the classroom and in any other tasks that she has undertaken. She takes a lead as required, has a nurturing nature and a proactive approach to working with a whole range of needs.
Qualifications
Higher Level Teaching Assistant Status  March 2020
BPhil Special Education Autism (children) 2017
University Certificate in Autism Spectrum Disorders 2015
Understanding the Autism Spectrum 2010
NCFE Level 3 Diploma in Specialist Support for Teaching and Learning in Schools 2010
Diploma in Preschool Practice 1996
Diploma in Radionuclide Imaging 1988-1989
Claire is a support worker with Elysian. Claire has extensive experience in residential childcare, working with autistic and vulnerable young people. 
Claire is organised, proactive and able to think outside of the box. She is a good problem solver even under pressure and enjoys working as part of a team. Claire has worked in residential childcare for over 10 years and understands the impact therapeutic work can have on young people and their mental health. 
Claire's qualifications are:
Level 5 Diploma in Leadership and management in residential Childcare
Level 2 Diploma in Mental Health
Level 3 Diploma in Children and Young people's workforce
First Diploma in Health and Social Care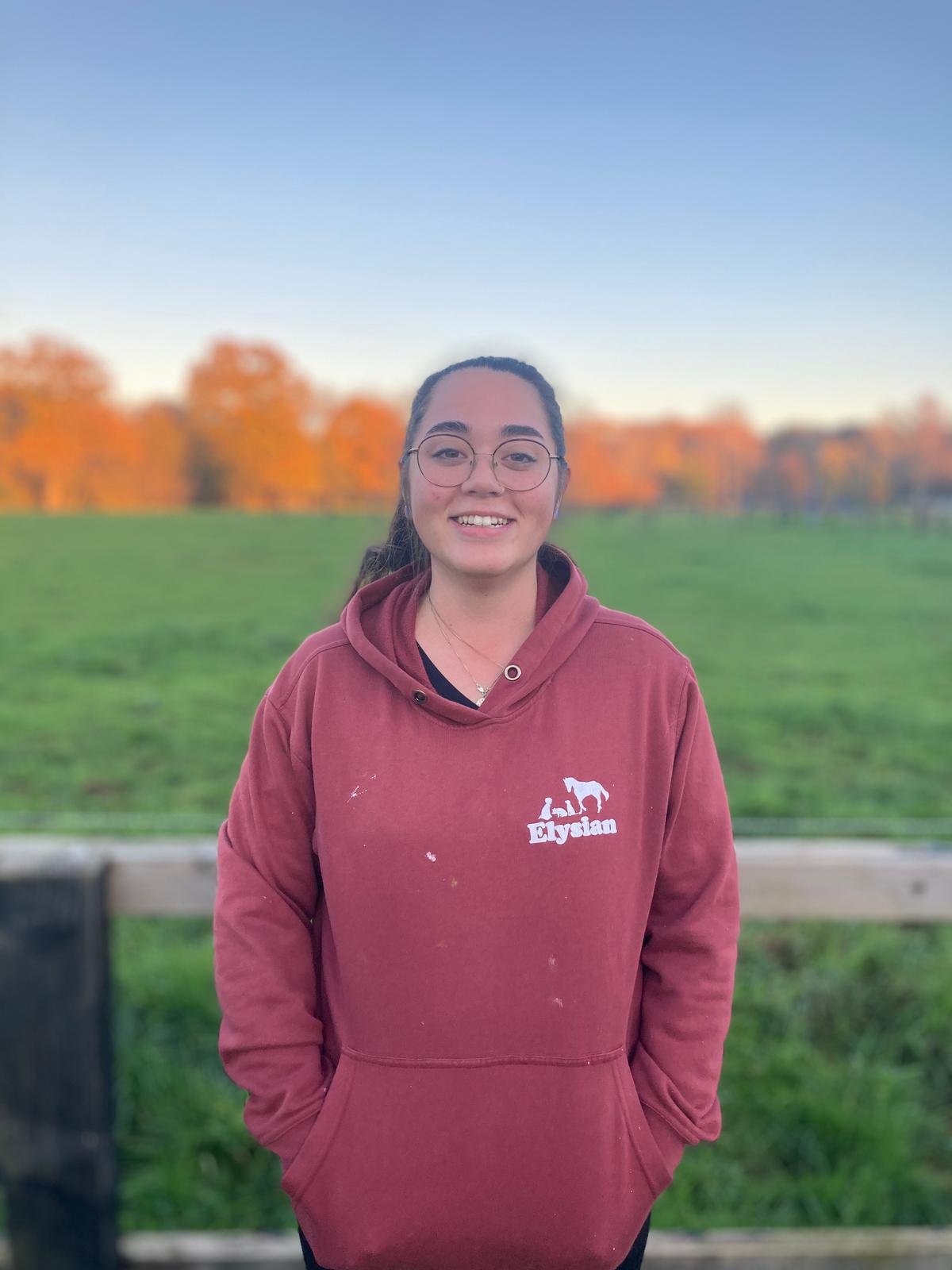 Sakura is a Learning Support Assistant with Elysian. She is an enthusiastic member of the team, always willing to put her hand to anything and try new things. She is particularly enthusiastic about animals., spending most of her free time is spent with
her dogs and cat. She also enjoys horse riding and spending time outside with the horses on the yard. Sakura is creative and enjoys trying. She loves to  travel and visit cultural sites all around the country and world. She enjoys reading books, travelling and music.
Sakura has completed a range of Educare qualifications such as First Aid- Level 2, Fire Warden Level 2, Safeguarding Young People- Level 2 and more.
Sakura is Fluent in German, Swiss German and conversational in Japanese. She is comfortable and confident in her work with children and young people and techy with computers. She also has a GDPR qualification for Education Level
2)
Qualifications:
Level 3 Diploma in Animal Assisted Intervention
Special Educational Needs and Disabilities Diploma (SEND)
BA(Hons) In Music Industry Practice
Higher class Honours 2:1
Phil is our Maintenance Manager, and he is in charge of all things Maintenance and Development at Westland Farm. Young people enjoy getting involved in Phil's projects, from building works, to fencing and all the associated farm duties of running a medium scale farm. 
Phil has been in the building trade his whole life, and there is nothing he cannot do. Phil is an independent building contractor and he used to oversee house builds from scratch as a site manager, and many other builder and carpentry roles that has made him the expert he is today.
Phil has been involved in developing Elysian since its origin in 2015, and Elysian would not be what it is today if Phil had not been part of the team, his skillset has allowed us to utilise space and buildings in the best possible ways.
Duncan is our Maintenance and Grounds Worker and has a wealth of experience in fencing, maintenance, groundwork and gardening. Duncan can put his hand to anything
Duncan is confident and hardworking at his job, and an excellent team player, which ensures maintenance is kept to a high level at Elysian.
Duncan loves the countryside and spends a lot of time walking. He also has an interest in falconry and photography. 
Nicola, Elysian's cleaner, brings 20 years of cleaning experience.
Nicola is bubbly and hardworking and does an excellent job ensuring the offices and buildings are cleaned to a very high standard.
Nicola also has a keen interest in horses, alongside experience in landscaping and a love of animals, which all lends itself well to working at Elysian.
Abby is a Learning Support Assistant with Elysian. She has a passion for all things Equine and is involved in supporting all activities both learning and therapeutic at Elysian.
Abby is friendly and always has a smile on her face.. She has worked with children and animals for many years as she has conducted placements during her degree and has worked as an activities assistant at another farm ensuring safe handling and interaction between young people and animals. She has also recently completed a degree in psychology and is keen to utilise her skills and knowledge at Elysian.
BSc Psychology (Hons)

Four A Levels

Eleven GCSE's, including English, Maths and Triple Science, graces A* –  A
Ella is our teaching assistant apprentice. Ella is a fountain of knowledge regarding the farm and our animals and is involved in all activities at Elysian, especially those involving animal care.
Ella is hard working and is always happy to answer questions regarding the animals, answers to which she communicates with the greatest of ease and enthusiasm. 
Ella is currently completing an apprenticeship with Elysian to further her knowledge of education and the supportive element required within these sessions. 
Diploma of Higher Education in Animal Management Level 2
CPD in SEN Teaching Assistant
CPD in British Sign Language Level 1 & 2
Level 3 Teaching Assistant Apprenticeship (Ongoing)
Amelia works at Elysian every Tuesday, looking after the horses and Animals. She is currently undertaking Level 3 Animal Management at Merrist Wood and is extremely passionate about all animals. Amelia works hard and ensures that each of the animals at Elysian are checked, healthy and happy.
Abi supports the Saturday programme and sometimes in the holidays at Elysian, at Westland farm. 
She started as a volunteer and now supports the weekend volunteers to make sure people have lovely visits, animals are well looked after and birthday parties run smoothly. 
She is super multi-skilled and knows all the animals at Elysian inside and out.
Abi is also a good rider, and aspire to study to become a vet in the future.
Karen supports therapeutic and Learning sessions at Elysian. She is very passionate about making a difference to the lives of children and enjoyment of the outdoors. She has lots of experiene working with children and young people, and this has included working as an LSA, supporting children and young people with a variety of needs, and also teaching dance and drama.
Karen has studied childhood and youth studies, and has a solid track record of experience and training to equip her to work with a whole variety of needs, with compassion, understanding, warmth and skill. She has training in both mental health and behaviour management, as well has Horse Care and management training.
She has previously run her own doggy day care service. She has lots of passions and skills in utilising the outdoor pursuits regardless of what the weather brings, including cycling, hiking, horse riding, dog walking, swimming/paddle boarding, dancing; tap/ballet. Karen has also completed the London walking marathon and even a Tapathon TWICE.
Karen is experienced with equine of all types, and also enjoys reading, painting, drawing and photography.
Qualifications:
LSA Diploma with distinctions
Skilled in behaviour management/ safeguarding/PACE
Higher Education in child and youth studies.
NCFE CACHE level 2 in understanding Children and Young people's Mental Health
NCFE CACHE Level 2 in behaviour management
Diploma Horse care and Management with full distinctions
BHS Challenge Award in Horse Health
Kathy is our Administration Assistant at Elysian, who ensures the smooth running of our office. She is hardworking, organised and has a very enthusiastic and friendly approach. 
Kathy has a Degree in Psychology and a wealth of experience in customer service, client relationship management, managing projects and administration. She is passionate about helping children and currently also works once a week as a Home School Link Worker and Assistant DSL at a Junior School in Surrey.
Hazel is an experienced Human Resources professional who is our Recruitment and HR Administrator.  
She has worked across several organisations ranging in size from quite small ones to some of the biggest employers in the UK. Her experience includes advising on, and administering the full range of HR responsibilities from recruitment right through to retirement She also has considerable experience in learning and development, management training and employee relations. She has achieved several HR related professional qualifications and has also studied Psychology as an undergraduate, only changing direction to focus on professional qualifications as the HR career grew.  
Outside of work, Hazel enjoys getting out and about in nature, yoga, travel, watching rugby and cake decorating. She is an avid reader and has also enjoyed volunteering at a parent and toddler group, fundraising for a children's bereavement charity, manning the phones for Children in Need and regularly litter picking to help look after her local environment. 
Hazel is also a self-employed certified wellbeing coach supporting children locally to develop their emotional regulation and relaxation skills.  
Andrea – AKA 'Dede' supports therapeutic and learning sessions at Elysian. She is multi-skilled with a clear expertise on a whole range of animals. 
Dede plays the piano, does lots of different sports and enjoys creative writing.
Dede has previously worked and volunteered in lots of different settings, from Donkey sanctuaries, to Hen welfare to Marine rescue. She has also worked as an Asssistant Coach for a children's kickboxing class as well as a boys Rugby team and organises live international Creative Writing events through the Creative writing website Daily Prompt.
Dede has undertaken some handy courses such as a poultry health course and tractor driving certificates, along with a recent First Aid training
Dede 's qualifications:
BSc (Hons) Applied Animal Science

Certificate in Higher Education Applied Animal Science

Marine Biology Diploma Distinction

Special Educational Needs & Disability (SEND) Diploma Distinction

Certificate in Higher Education in Veterinary Nursing Level 4


Level 3 Extended Diploma in Animal Management
Stacey supports children and young people in their sessions at Elysian. She started her career gaining a number of qualifications within the animal management sector. She has good knowledge of psychology and behavioural management and working with children and young people with a variety of complex needs and behaviours.
 Stacey has worked several years in variety of educational settings across a range of ages, including with children with SEN and challenging behaviours. She has delivered structured support as well as interventions including those to assist in speech and language development.  
Stacey's qualifications are: 
Level 3 BTEC Animal Management 
BSc (HONS) Animal Behaviour & Welfare 
Level 2 Employment Responsibilities & Rights in Health & Social Care in Young People's Settings 
Advanced Level 3 Apprenticeship in the Children & Young People's Workforce.  
Recent Additional Training: 
Full Paediatric First Aid – Mental Wellbeing in Children & Young People – Autism Awareness – ADHD Awareness- Understanding Anxiety- Understanding low mood and depression – understanding self-harm –  The Parent Factor in ADHD – Positive Behavioural Support – Adverse Childhood Experiences (ACEs) and Early Trauma – The Send Code of Practice – Equality & Diversity – Child Protection in Education- Working Together to Safeguard Children– Safeguarding Children with SEN & Disabilities – The Prevent Duty and British Values- Level 2 Food Safety and Catering 
Jasmine is an occupational therapy assistant for Elysian. She has a great deal of experience supporting young people and adults with complex needs, such as mental health conditions, brain injuries, and autism. Jasmine has predominantly worked in rehabilitative settings and has a specific interest and expertise surrounding researching, supporting, and rehabilitating, non-verbal people. She is passionate about diversity and inclusion, specifically with regards to people with disabilities and mental health conditions. She uses her extensive knowledge surrounding horses and background in dressage to support our young people with their equine-assisted learning and therapy.  
Jasmine's qualifications include:
First Class BSc Hons in Psychology
Intensive Interaction trained
Motivational Interviewing trained
Other training specific to autism, learning difficulties, epilepsy, interpersonal communication, and safeguarding. 
Anna is a therapist at Elysian. Anna has experience working in a variety of school settings including SEMH secondary, SEN, and primary. She is passionate about using a range of therapeutic techniques and neuroscience to help individuals and families maximise their potential and wellbeing. Trained in Trauma-informed working and attachment theory, Anna loves using creativity, play and humour to explore deeper emotions. Anna is excited to be joining the team and exploring the benefits of working therapeutically alongside the animals.
She has also attended training on safeguarding, suicide awareness, domestic violence and abuse, unconscious bias, ecotherapy and the effect of trauma on early year development. 
Anna is a member of the Surrey Wildlife Trust and her local toad patrol which makes sure amphibians can cross roads safely to access the pond where they breed in early spring. She also loves collecting and sharing facts about nature with anyone who will listen. 
Anna's qualifications include:
Post Graduate Diploma in Integrative Child Psychotherapy
Post Graduate Certificate in the Therapeutic Arts
NCFE Cache Level 2 Certificate in Understanding Mental Health First Aid and Mental Health Advocacy in the Workplace
Counselling Skills Level 2
Foundation in Art Therapy
BA (Hons) in Costume for Performance 
Foundation Diploma in Art and Design
Jo is a Teacher at Elysian. She  is an experienced teacher and head teacher with over 7 years of experience in providing the vision and leadership to ensure high quality of education for learners. Jo has a proven track record of securing  the best environment to achieve learners full potential. Jo has bundles of enthusiasm, vision, drive, and adaptability. Jo values and celebrates diversity, inclusion, and achievement.
Jo's Qualifications include
BEd Hons 2:1 in primary education with English as my subsidiary subject.
Programme of Professional Development and Recognition of Teaching PSHE with SRE, certificate of achievement in PSHE.
National professional qualification in middle leadership (NPQSL) passed.
National professional qualification in senior leadership (NPQML) passed (credits towards a Masters).
Developing Pedagogy and Learning (as part of an MA in Education) Passed (credits towards a Masters)
 Additional Training
Safer recruitment training (completed through Hampshire Services) – 2022
Designated safeguarding leader training – refresher training completed online 2022
Senior Mental health leader training 2022
Vicky is a Learning Support Assistant here at Elysian and supports with all learning and therapeutic activities.
She is very passionate about making a difference and believes that animals can have a hugely positive influence on young people's lives.
Vicky is particularly interested in the unique therapeutic approach that Elysian offers.
Vicky is horse mad and has a passion for all animals.  She loves being outside with her horses and dog and has lots of equestrian experience.
She is positive, pro-active and loves working in a team.
Vicky has a BSc Sociology degree.
Rachel is a teacher joining us at Elysian in September 2023!
BIO COMING SOON
Elysian Advisory Board
We have an excellent Advisory Board at Elysian. The Board meets at least once a term and supports the Governance of the provision. You can read more about our members below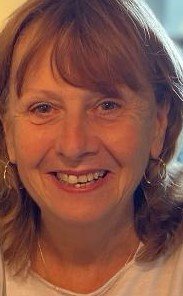 Angela Sargeant is the Independent Chair of the Elysian Advisory Board.
Angela retired from Surrey County Council in December 2015.  She held a professional social work qualification and her career spanned 37 years working as a front line practitioner and as a manager.
Angela has specialised both in children's and mental health services. For many years she worked as a member of Surrey Social Services Emergency Duty Team undertaking crisis work at nights and weekends.  This experience highlighted for her how important it is to develop the right services for children and young people who experience mental health difficulties.
For the 15 years leading up to her retirement Angela worked for Surrey County Council as CAMHS Service Development Manager.  This role entailed working in partnership with health, education, the local authority and the 3rd sector to develop mental health services across the county covering all ages and spectrum of need.
As well as the development aspect of her role Angela was the senior manager responsible for the therapeutic services delivered by SCC one of which was the HOPE service – an integrated multi-agency and multi-professional therapeutic and education service for young people with serious mental health difficulties.  Angela continued to chair the HOPE Management Board until 2018.
Angela is passionate about improving services for children and young people so that they experience the very best to support them and maximise their potential.
Dave Sargeant has a background in leading and developing Learning Disability, Autism and Mental Health Services, within both Local Authority and NHS Commissioning and Operational delivery.
Dave has worked as a Strategic Director of Adult Social Care in three local authorities and was recently a Care and Health Improvement Advisor at the Local Government Association.
Dave's passion is to support people to maximise their opportunities to have the very best quality of life where they live and full access to the wider community.
Mandy was a Registered Mental Health Nurse, family and play therapist by background. In 2010 she took up the role of Director for Child & Adolescent Mental Health Services for a large Foundation Mental Health Trust, a position she held until she retired from the NHS at the end of 2016.
Having qualified as a Coach Practitioner in Executive and Leadership Coaching in 2015, she works as an executive coach and NHS consultant. In both individual and team coaching she focuses on people's strengths, development needs and leadership skills, plus works with teams on their collective development. She offers leadership coaching also through the Kent, Surrey & Sussex Leadership Academy. She has coached executive level and senior leaders across the NHS.
She has worked alongside Lis Paice to deliver both Effective Lay Partner, Mentoring skills for patient leaders, and Reaching Out programmes both in London and the south east.
She believes that effective partnership working is key to supporting real change for people and uses skills in motivating and empowering others to achieve lasting and sustainable change.
Mandy was previously a school Governor and currently works as a Trustee for Home-Start East Surrey.
Since completing his PGCE David has worked as a sport coach at a range of state, independent and specialist schools.
David has in particular been able to indulge his passion for Mathematics and Sport in his previous role as Head of Sport and his current role as Head of Maths at Longacre School. David was recently appointed as the Director of Studies at Longacre and oversees all matters academic. David oversees the whole curriculum at Longacre and is responsible for monitoring pupil progress and ensuring a breadth of subjects across the timetable.
Anna was recently the Vice Principal at Grafham Grange School and has worked with young people experiencing a vast range of social, emotional and mental health difficulties for more than 25 years. Anna started working with an SEMH school provision as a residential social worker where she found her vocation and quickly retrained as a teacher. Anna has a passion for seeing young people succeed in their education and her interest in their mental health and wellbeing has grown as she has seen and experienced the huge impact this has on the outcomes they can achieve and has recently trained as an instructor for Mental Health First Aid England to deliver their Youth training.
Susie has more than 20 years experience as a teacher and Head Teacher in a variety of settings including primary, secondary and special settings, with her main expertise being in secondary. 
Susie also worked for 12 years as a Senior Manager for Surrey County Council in areas surround behaviour, SEND, EWMH and inclusion. 
She is also qualified as an arts practitioner with a keen interest in the arts as she has now moved on to become a freelance writer, poet and artist while also working as a research student at Oxford Brookes University.