Our Ethos and Values
Elysian is first and foremost a therapeutic provision. For us it is paramount that we work with children and young people in a way that is therapeutic and progressive. We focus on supporting children and young people to achieve goals/aims of placements and/or educational attainment through a range of therapeutic creative ways. Children and young people who come to Elysian are often extremely anxious, and many have not accessed education or any other provision for a significantly long time. We always start at the young person's pace, ensure they are given an opportunity to feel safe, enjoy and participate. We initially focus on the need to feel safe, and a sense of belonging. Our key words are Enjoy, Believe, Achieve. When young people feel safe, able to enjoy what they are doing, start to believe in themselves, then they will achieve. Our children and young people all have individual placement and learning plans. The learners enrolled with the education provision have individual education plans with broad and balanced curriculums adapted and reviewed regularly, to ensure we are meeting needs, achieving attainment and preparing for life and work in a holistic way.
Elysian has a registered Riding Establishment license and the license holder is Charlotte Williams, and the licence number is: LN/000006983
Part of our Ethos is that staff is our biggest and most important investment, and we have 10 designated training days for the full team every year (in addition to staff attending individual training). During 2020 our team have received training in Safeguarding (including specialist safeguarding for schools, SEN, Prevent/CSE, and other safeguarding courses) Fire Safety, First Aid and PDA. The whole team received training in Team Teach and also completed a Level 2 Diploma in Equine Assisted Learning with Athena Herd. There has also been a range of other training attended by various members of our team, including Covid safety training, Animal Assisted Therapy level 3 and Food Hygiene level 1 and 2.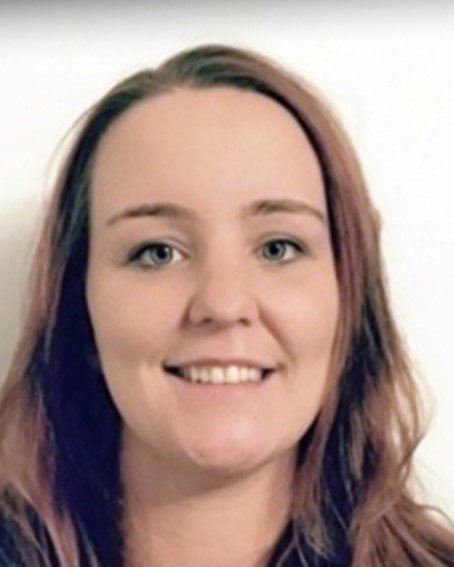 Charlotte is our Executive/Managing Director and a proprietor of the Elysian Education provision. She has worked in a variety of social care settings for many years, in many different roles.  Experience has mainly focussed on children, young people and their families and particularly in the area of emotional well-being.  Roles varied from working in an Early Years setting to working in and managing children's homes, a 'Family Specialist' role and more recently managing a CAMHS Children's Rights team for Surrey County Council.  Many of these roles have included training, facilitation, management and supervision.
Charlotte has had horses most of her life and has many years experienced looking after her own and other people's horses.
Charlotte's qualifications are:
Foundation Bsc Psychology and Counselling
BA (HONS) Psychology and Youth Studies
BA (HONS) Social Work
Post Grad Cert Managing in Health and Social Care
Post Grad Cert Critical Practice with Children and Young People
Advanced Diploma in Psychotherapeutic Counselling
Animal Assisted Therapy Level 3 Practitioner
Certified Equine Assisted Psychotherapy (EAGALA)
PRINCE2 Project Management Advance Practitioner
Crisis Intervention Trainer, First Aid, Health and Safety level 2, Safeguarding, supervision and other relevant and certified training in health, social care and therapy areas.
MA in Education and Leadership (2021 ongoing)
Dene is one of the Directors for Elysian, and one of the original founders. Dene has a wealth of experience in social care, spending many years working in children's homes and for Surrey County Council Children's Services, before starting Elysian.
Dene oversees Facilities (Westland Farm) and finance, he also supports the day-to-day operational activities at Elysian.
Dene has a Diploma in Social Work and a vast range of relevant training in working with children and young people. Dene started his social care career working in children's homes, including therapeutic children's homes specialising in attachment. He has also worked with a large range of needs and behaviours throughout his career, also working for a period of time supporting children and young people displaying sexually harmful behaviours and a range of other complex needs and presentation. Dene has also worked in a Children in Need team and an Assessment team as a Senior Family Support worker, for many years, with Surrey County Council, until 2015, when he left to focus on establishing Elysian. Dene enjoys fishing and outdoor activities, particularly football. Dene is currently completing a Masters in Education Leadership.
Julie is our Head of Therapies and Intervention. Julie is a Registered Social worker with a huge wealth of experience in a vast variety of settings, including working with Looked After Children, Child Protection and Mental Health. Julie is a passionate and highly committed practitioner who delivers work to a very high standard. Julie has worked with high risk, vulnerable children managing complex and challenging caseloads.
Julie believes in working creatively to meet need, and has an emphatic genuine approach to overcoming challenges for young people, enabling growth, progress and learning.
Julie's qualifications are:
2018 Introduction to DBT
2017/2018 Post graduate level Guided Self Help CBT model
2016 Introduction to Mindfulness
2015 Coaching to improve performance
2012 Post Qualifying Award in Specialist Social Work (B pass)
2010 BA (Hons) degree in Social Work, First Class, Kingston University.
2007 Access to Nursing, Healthcare and Social Work Kingston College. (Pass with Distinction)
2005 Psychology 'AS' level (Grade B) Richmond Adult Community College.
1998 Childline Counselling qualification
Jo is our Head of Education and Learning at Elysian. Jo has a wealth of experience as an education leader, working with children and young people across ages and needs. Jo has previously provided Education consultancy to Elysian and becoming the Head was a natural choice, given her fantastic passion and experience that fits in very well with the Elysian Ethos. 
Jo is a former SEN professional and Head Teacher and has always enjoyed "thinking outside the box".  She has 24 years of experience behind her and loves the unique therapeutic approach Elysian has to learning. Jo's passion,  knowledge and experience will continue to aid in the support provided to young people at Elysian. 
Wendy is our Deputy Head of Education and Learning at Elysian. Wendy has joined us from Sparsholt College and has a breadth of expertise in working with children and young people with SEND, EHCPs and planning and facilitating a whole range of education pathways.
Wendy is a committed curriculum leader with extensive experience of Special Education Needs and Disability. She is passionate about making sure all learners progress and reach their full potential. Along with her educational experience, Wendy brings her equine experience. She has worked as an instructor for many years and understands the therapeutic power animals can have.
 MSc Animal Welfare, Ehtics and Law
DTTLS Level 5 Diploma in Teaching in the lifelong learning sector
BSc (Hons) Applied Animal Behaviour, Management and Science
British Horse Society Assistant Instructor
Emma is our Occupational Therapist with a great deal of experience from her time with the NHS. She is a highly motivated and enthusiastic person who is committed to evidence-based practice. She is creative and skilled with experience in pediatrics and adult mental health .
Emma draws on her background in the arts to bring a creative approach to her work. She has explored the the approach and need for creative therapeutic interventions. Emma has been deeply impressed by the impact of animals for health and well being throughout her career.
MSc Pre-Registration Occupational Therapy
MA Text and Performance Studies
BA (Hons) English Studies
Tima is our Day Coordinator, and supports children and young people as well as the staff day-to-day. Tima ensures children and young people's day runs smoothly, that they feel safe and supports engagement.
Tima specialises in working with a wide range of complex, challenging behaviours. Tima has been working with young people with complex needs emotional and challenging behaviour for 15yrs. Her vast amount of experience, including working in a range of children's homes where she has built up a great deal of knowledge and expertise in how to work with children and young people in a therapeutic, person centred flexible way, utilising effective communication skills with colleagues, outside agencies, children and families. Tima has an undoubtedly excellent understanding of the needs of young people.
Tima has PACE training and a range of other training such as safeguarding, first aid, Team Teach and football coaching.
Tima enjoys walking playing football and spending time outdoor.
Tima's qualifications are:
Diploma in children and young people
Diploma in health and social care children and young people
Level 2 Diploma in Equine Assisted Learning
Mim is a qualified teacher with background in Psychology, primary mental health care and children's services.  Mim has experience of using CBT based brief therapy with adults; leading group support for depression in adults; and many years experience supporting children under CAMHS in their education.
Mim is passionate about mental well-being and helping children to grow in confidence and drive their own learning.  She has extensive experience in helping children with SEND, behavioural and emotional difficulties. In her spare time, Mim enjoys dog walks, horse riding and countryside photography.
Mim's qualifications are:
BSc Psychology Hons First Class
Postgraduate modules in Primary Mental Health Care
Graduate Teacher Programme leading to Qualified Teacher Status
Helen is a teaching assistant with a background in Art Psychotherapy.  Helen has previously worked with secondary aged young people at CAMHS and has 8 years experience tailoring therapeutic activities and engagement sessions for people with PMLD. 
Helen is passionate about working with young people and loves to utilize her knowledge and experience in therapeutic sessions.
MA Art Psychotherapy
BA Hons Design
PGCE Secondary School Art and Design
Megan is our HR and SLT support admin, and she's quite the expert on all things HR. She makes sure all our staff are fully vetted, and looks after the CPD planning. She also looks after the 'behind the scenes' supporting of our Senior Leadership Team.
Megan has worked in a variety of HR and administrative roles for 10 years, in a variety of industries including technology and international recruitment. She loves to keep busy and you'll often see her furiously typing away at her desk. 
Mary is an integrated therapist with expertise in the Equine Assisted Therapy field. Mary is compassionate, committed, professional and well-educated therapist using effective communication and relationship-building abilities to support vulnerable children, young people and adults. Skilled in establishing a strong therapeutic alliance and comprehensive experience in conducting therapy with children, adolescents, individuals, couples and families and groups in a variety of settings. 
Mary has had a vast variety of therapy roles, from a being a school counsellor, horse assisted therapist, a  drug and alcohol counsellor and a private practitioner.
She brings this hugely varies experience and knowledge to our children and young people, including facilitating HALT sessions (Horse Assisted Therapy and Learning).
First Class BA Hons, Integrative Counselling & Psychotherapy, June 2009
Diploma, Person Centred Counselling, July 2002
Certificate in Counselling Skills, June 2000
EAGALA Equine Assisted Psychotherapy training Part One & Two
Workshop with Human Equine Alliance for Learning
Mel is a Senior Learning Assistant, and she supports and facilitates a variety of sessions at Elysian, including Equine Learning sessions.
Mel has worked in lots of different roles, including being an Early Years Practitioner and working as Residential Support Worker in a children's home. Mel has worked with  trauma and challenging behaviours as part of this role. Mel has a great rap[port with many young people at Elysian.
Mel's qualifications include:
– Bachelor's in Childhood Studies
– Foundation Degree in Early Years Childcare & Education
– BTEC National Diploma in Animal Care
Formal Training and CPD:  * QCF in Residential Child Care  * POP – Pillars of Parenting (the framework used to underpin the therapeutic model of corporate parenting used within Hampshire Children's homes)  * First Aid at Work  * Safeguarding – level 3  * Lone working and keeping yourself safe  * Team Teach – Intermediate and advanced  * Working with Challenging Families  * Building Resilience  * Prevent – Radicalisation Awareness  * Food Safety – level 2  * Medication awareness  * Makaton Core vocabulary  * Supporting Children with EAL  * PATHS – Promoting alternative thinking strategies  * Schema awareness 
Laura is an LSA with Elysian, and she is also very horsy and supports many of the Equine activities and Learning.
Laura is helpful, friendly, multiskilled in both working empathically with young people and skilful in her work with the Equines. Laura has done a range of roles that has equipped her for this LSA role, including gaining a lot of experience from volunteer roles, such as Brownie and Guide leader. She is accustomed to working with children, adults and experience of working with people with additional needs. Laura is an experienced equine and also used to working with a whole variety of animals.
Centre of Excellence Diplomas: Horse Care & Animal Assisted Therapy
Educated to A Level standard
Four AS levels
Ten GCSE's, including Maths, double Science and English, grades A-C
First Response First Aid
Level 2 Diploma Equine Assisted Learning
Christine is our office administrator, and she is in charge of all things admin. Christine is the friendly face you'll meet in the reception office when you arrive. 
Bio to follow
Phil is our Maintenance Manager, and he is in charge of all things Maintenance and Development at Westland Farm. Young people enjoy getting involved in Phil's projects, from building works, to fencing and all the associated farm duties of running a medium scale farm. 
Phil has been in the building trade his whole life, and there is nothing he cannot do. Phil is an independent building contractor and he used to oversee house builds from scratch as a site manager, and many other builder and carpentry roles that has made him the expert he is today.
Phil has been involved in developing Elysian since its origin in 2015, and Elysian would not be what it is today if Phil had not been part of the team, his skillset has allowed us to utilise space and buildings in the best possible ways.
Jenny is a therapeutic teaching Assistant with Elysian. Jenny has been with Elysian for a long time now and over the course of her career, Jenny has worked in various roles spanning across a variety of industries including education, childcare, animal care, hospitality and the charity sector. Jenny  has a well developed ability to get the best out of people and thrive in potentially stressful environments.
Before coming to Elysian Jenny worked as a special needs teaching assistant, as well as being a carer to a family with 3 children, which included children with additional needs. Jenny thoroughly enjoys working with young people and  find it extremely rewarding.
Jenny's key skills and training includes:  Extensive experience working with special needs children in both a school environment and home setting – Paediatric First Aid trained – experience working with and caring for animals – Experience working for a charity – Natural extrovert who enjoys building relationships and works well under pressure – Completed moving & handling training – Extensive knowledge of safeguarding procedures – Hoist trained.
Louise has responsibility for cleaning and keeping the site Covid safe during the day. She has experience as an early year's practitioner and her previous job roles include working in Administration and being a PA to four account directors for an events management company. Louise is currently working her way through her BA Honours degree in History with future hopes to become a teacher or curator.
Louise's qualifications include:
– Certificate of Higher Education in Arts and Humanities
– Level 3 Admin, PA & Secretarial Diploma
– LAO Level 2 certificate in Principles of Business and Administration 2015 (QCF)
– NCFE Level 2 certificate in Infection Control
– Holistic Dementia Care trained
– First Aid trained
– Food Safety Trained
– Food Allergy trained with ESB Safety Academy
– Health and safety in Catering trained with ESB Safety Academy
Becca has a BA (HONS) in English and History and is also qualified Teacher with lots of experience in working with both children and young people as well as animals.
Becca teachers Maths, English, art and a variety of cross curricular and project based learning programmes, including ASDAN short courses.
Becca is currently undertaking a Level 2 in Counselling skills, and have completed the Arts Awards training, enabling her to facilitate the arts awards with our learners.
Beeca has a great deal of experience working with a variety of SEND needs, and is passionate about getting it 'right' for our learners. She is a conscientious planner, extremely organised and has a friendly and down to earth approach.
Rouhann is  a Teacher with Elysian, and he is also an enthusiastic animal care instructor with 10 years of experience instructing students with wide range of SEND needs.
Rouhann is committed to creating motivational and collaborative learning environments that encourage social and emotional growth.  He is strategic in blending organisational skills, has a thorough educational background and ability to work well and communicate effectively with children, parents, colleagues and supervisors. Rouhann has worked has an Instructor and an Animal Care lecturer, and integrates animal care into our learning programmes. Rouhann has a BSc in Wildlife Management and a C & G Level 3 in Teaching and a level 4 Certificate of Competency Teacher training
Kelly is our Equine lead, this means she is responsible for 'all things equine' at Elysian, including all equine learning, instruction and activities. She is a Level 3 BHS Coach with lots of experience of yard management and various equine and teaching roles. SHe has worked as Head Groom, Freelance Instructor, competition groom for a Grand Prix rider and also for the RSPCA. She has her own horses and has completed a course in yard management. With Elysian she has also completed various training in working with young people, such as safeguarding training, working with PDA and various CPD centred around her work with SEND Learners.
Kelly's qualifications and training include:
BHS Stage 1, 2 and 3 Riding
BHS stage 1, 2 and 3 Care
BHS riding and road safety
BHS first aid
BHS PTT
BHS AI UKCC
General equine duties
Carriage driving
Side saddle
Polo crosse
Plaiting
Bandaging
Clipping
Dealing with stallions and young stock
Backing young horses
Drive a 3.5 ton horse box
Transporting horses certificate
Drive a HGV 32 ton horse box
Saddle fitter
Abby is a Learning Support Assistant with Elysian. She has a passion for all things Equine and is involved in supporting all activities both learning and therapeutic at Elysian.
Abby is friendly and always has a smile on her face.. She has worked with children and animals for many years as she has conducted placements during her degree and has worked as an activities assistant at another farm ensuring safe handling and interaction between young people and animals. She has also recently completed a degree in psychology and is keen to utilise her skills and knowledge at Elysian.
BSc Psychology (Hons)

Four A Levels

Eleven GCSE's, including English, Maths and Triple Science, graces A* –  A
Ella is our teaching assistant apprentice.
Bio to follow.