Elysian cater for children and young people with a variety of needs. This includes but is not limited to:
School Phobia

Anxiety

ASD

Mild Learning difficulties

ADHD

Mild to moderate mental health issues

Other developmental disorders or needs that affects their ability to engage in the traditional education environment
Elysian is not able to cater for children and young people who exhibit significant physically challenging behaviour or who have a history of harming people or animals. Due to the nature of the farm environment and current cohort we are unable to cater for children and young people with complex multiple learning disabilities.
Therapeutic Work Experience/Therapeutic Placement
A therapeutic placement (often called 'Therapeutic work experience') is usually selected for children and young people currently in (long term) education provisions where additional therapeutic input is needed to sustain or compliment current provision. It is also often selected for children and young people as a shorter-term therapeutic input, where traditional methods of talking therapies is not an option, and/or there is a need for a more creative approach.
In practice, what happens during these sessions, varies greatly depending on the reason for referral. Children and Young People are matched with others for peer social interaction and learning, working towards undertaking peer activities and increased independence, and progressing confidence, independence, social skills and interaction as part of the placement. The sessions are structured in 'slots' of a mix of animal care tasks, learning and therapeutic sessions, groups and activities. Many children and young people progress towards readiness for learning, which could include either an EOTAS or education provision placement with Elysian, or a specialist provision elsewhere. Some children and young people continue with therapeutic work experience longer term alongside their education provision to support and sustain their education placement. 
The TWE sessions are 2 hours from 1pm – 3pm Monday to Friday.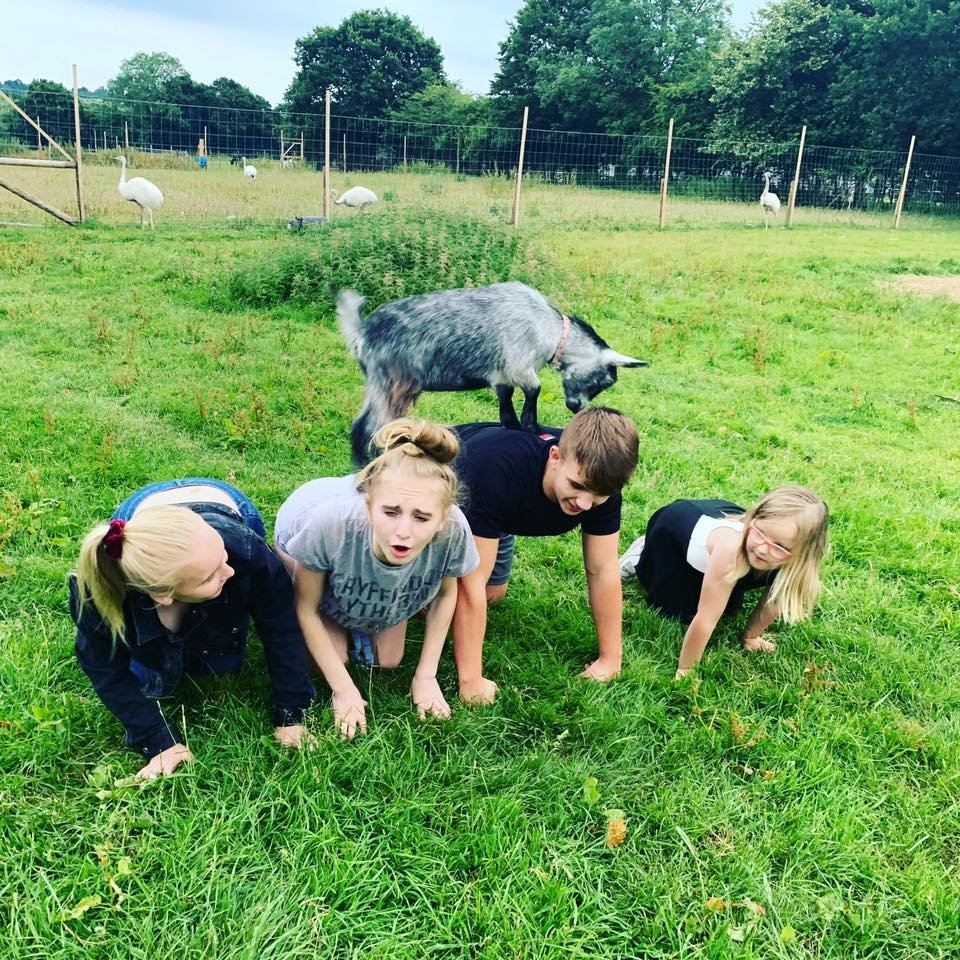 EOTAS (Education Other Than at School) Placement
EOTAS placements are for children and young people who are in temporary provision or in no current provision. These are similar to therapeutic placements in practice, with the addition of therapy and teaching time and guided learning throughout the placements, working towards accredited learning and/or qualifications individualised to each young person. This may include support readiness for learning across a spectrum of subject areas, and undertaking functional skills learning and qualifications, along with e.g. the AQA Unit Awards, NCFE functional skills or Preparation for Life and Work units. 
EOTAS placements vary from 2- 4 days per week, 9.30-3pm. For EOTAS placements the age range is 10-17. Placements are booked per term and vary from short term (one term) to long term (e.g. as part of a LA EOTAS package where the core education is provided by another organisation).
The Elysian Education provision
the Elysian Education provision will take learners aged 11-16 and uses the farm setting to deliver formal education and therapy. Like the EOTAS and therapeutic placements, learners take part in a range of activities, and structured sessions on the farm, with structured learning sessions where their individual learning and education plans are integrated into a whole range of creative learning projects, sessions and activities on the farm. A core curriculum is provided for all learners.
Each learner has their own personalised curriculum of therapeutic education built around their specific needs designed to help them get the most out of education. Where appropriate, and through discussion with the learner, parents/carers and the school, learners will be able to study for a wide range of qualifications and accreditations including GCSE equivalents. The level at which learners' study will constantly be assessed to ensure that there is the correct balance of nurture, support, and challenge.
Staff work with animals and the surroundings as the vehicle for learning in all subject lessons, including the core curriculum subjects such as Mathematics and English. The Elysian Education provision is set up to accept and support learners on Education, Health and Care Plans (EHCP). Some learners will have condensed timetables, others may have restricted timetables, depending on a range of issues including, the requirements of the EHC Plan, ability of the pupil, parental wishes, and legitimate interests of the pupil. The timetable is also subject to review and adjustment on a regular basis. All subjects will use the outdoor environment where possible.
PLEASE SEE THE EDUCATION PROVISION PAGE FOR FURTHER INFORMATION ABOUT THE EDUCATION PROVISION